Achilles Coffee is committed to the craft of coffee cultivation, processing, and brewing. Our approach focuses on sourcing the highest quality beans, meticulous roasting techniques, and precise brewing methods. We source our beans from partners around the globe, developing direct trade relationships where possible. 

You can taste our commitment to great coffee in each batch of coffee we roast and every cup we brew.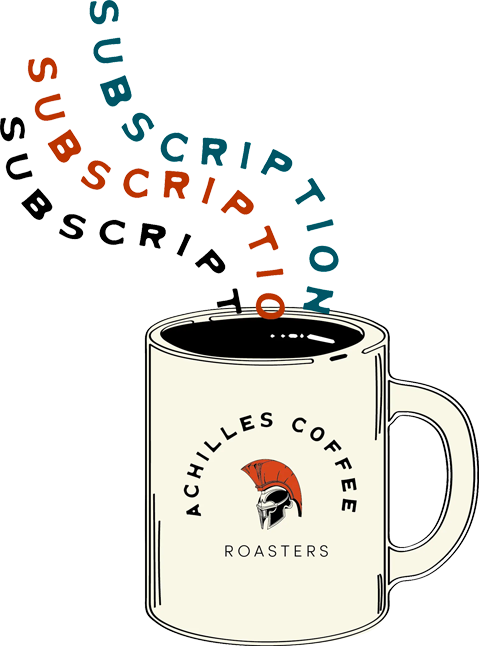 Its Easy to Subscribe and Save!
What's better than Achilles Coffee? Saving on Achilles Coffee. It is simple to join our subscription club. Choose the coffee(s) you want, choose whole bean or your preferred grind, select your delivery frequency (every 2 weeks or every month), select subscribe and save, add to cart, and check out.
Its that simple, never run out of coffee because Achilles Coffee will automatically roast and ship your coffee according your your preferences. 
Subscribe Today
Achilles Coffee Roasters will change the way you think about coffee shop food! In addition to great coffee and espresso drinks we offer made to order items like Scrambles, Breakfast Burritos, French Toast, Pancakes, and Waffles. No dainty coffee shop food here!

Coffee and Food Crafted for a Warrior