Regular price
Sale price
$23.50 USD
Unit price
per
Sale
Sold out
Coffee Details

Buy Costa Rica Hacienda Sonora Single Origin Coffee

Costa Rica Coffee with San Diego Roots

Our newest limited offering is a special coffee from Costa Rica. A natural process coffee that leads with a burst of grape jam, fudge, and a cranberry acidity. 

We have a very limited quantity so this special coffee won't last long!

Hacienda Sonora a Brief History

Alberto Guardia (Father) started growing coffee at Hacienda Sonora in the 70's and in 1999 he built the mill. At age 68 Alberto is thrilled to be able to continue following his passion and stay at the forefront of innovation. 

Diego was born and raised at Hacienda Sonora. During his early 20's obtained a Mechanical Engineering degree far away from home at San Diego State University. Afterwards, he worked for 2 years as a construction engineer in California. His love for coffee was always in the back of his mind, so he decided to go back home and work with his father to improve and maintain the family operation.

Hacienda Sonora is located in the Central Valley of Costa Rica, at the foot of the world renowned, Poas Volcano. The farm's area is approximately 100 hectares, which is composed of 70 hectares of shaded coffee, and 30 hectares of wild forest reserve. The average altitude is 1,250 masl above sea level, where coffee grows in an environment surrounded by exotic trees and other vegetation, providing a great condition for quality, as well as improving the chemistry of the already naturally rich volcanic soil. Thanks to the farm's diverse ecosystem, many different species of birds and animals seek refuge in this pristine land.

The farm's micro coffee mill is built in the heart of Hacienda Sonora next to a traditional 150 year-old sugar cane mill that is preserved intact. All of the machines in the mill are tuned to perform in the best and most efficient manner, using the energy harvested within the farm. All of the energy consumed by the farm is 100% renewable energy harvested on the farm itself. This energy supplies power to the coffee mill and provides a portion of free electricity for some of the people who live and work at the farm. The green energy is harvested from a natural water stream with a special turbine, known as a Pelton Wheel.

The farm's employees are a crucial piece of Hacienda Sonora's success. Through their energy, consistency and local insights the farm has been able to build and maintain the farm. Their well-being is essential for the owners and for the tranquillity of the farm.

One of the many things that make Hacienda Sonora so different from other farms is the fact that free accommodation is provided for all workers and their families within the bounds of the farm. For each house, Hacienda Sonora cover the cost of water, trash collection and a portion of their electricity. Every employee fully enjoys the benefits of the Costa Rica Health Insurance system.

All coffee on the farm is processed using the honey and natural methods. Both of these methods require a lot more work and care than the traditional fully washed. However, it all makes sense when you taste the results in the cup. By experimenting with different techniques, the farm has been able to perfect both methods so as to obtain distinct sweetness, with cocoa and fruit notes, and without a trace of over-fermentation.

Another important advantage is that the farm is able save great amounts of water by using the honey and the natural processes. Using the honey method saves more than 3 gallons of water per pound of coffee. Natural processed coffee doesn't need any water at all.

Sonora has a well-earned reputation for producing quality micro-lots featuring specific varietal and processing separation. It also strives to have a positive impact on the environment and people that surround its business. All the energy consumed by the farm is 100 percent renewable energy that's harvested on the farm and powers the mill and electricity for workers.

We believe the coffee is as special as the farm of origin. We hope you enjoy it!




Whole Bean Coffee: Sold in 12oz Resealable Bag
Origin: Costa Rica – Hacienda Sonora
Region: Central Valley
Process: Natural
Roast: Light
Altitude: 1300 MASL
Tasting Notes: Grape Jam, Cranberry, Fudge
Shipping & Returns

Shipping 

We ship USPS priority mail. We offer free shipping on orders over $40. 

We ship Monday - Friday. Orders placed after 1pm on Fridays will ship on Monday. 

Returns

At Achilles Coffee, it is our goal to provide the highest level of customer service and the highest quality coffee. If you are not satisfied with your order simply contact us at sales@achillescoffeeroasters.com or call us at (858) 314-8513 within 30 days of purchase and we will do our best to resolve any issues. 
Share
View full details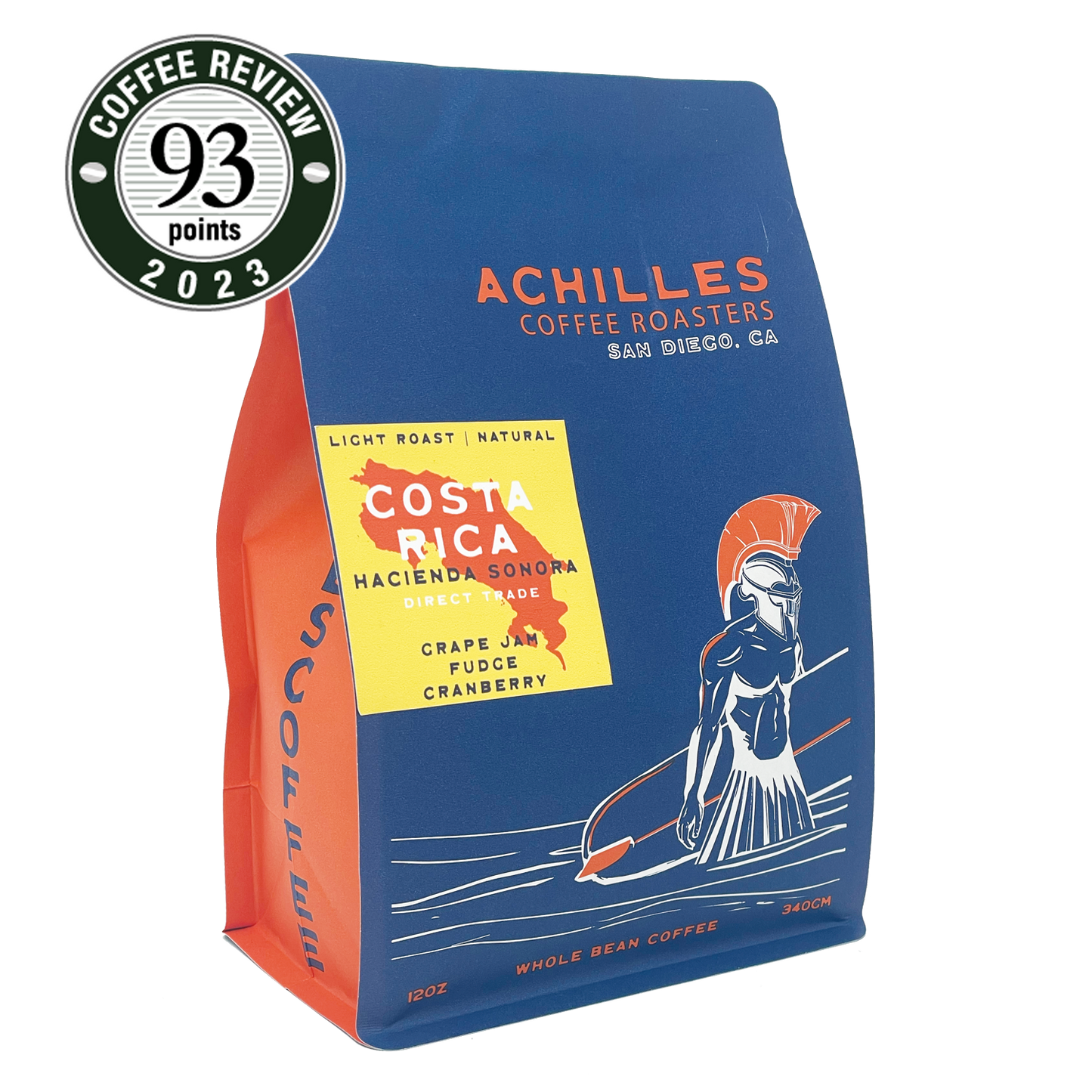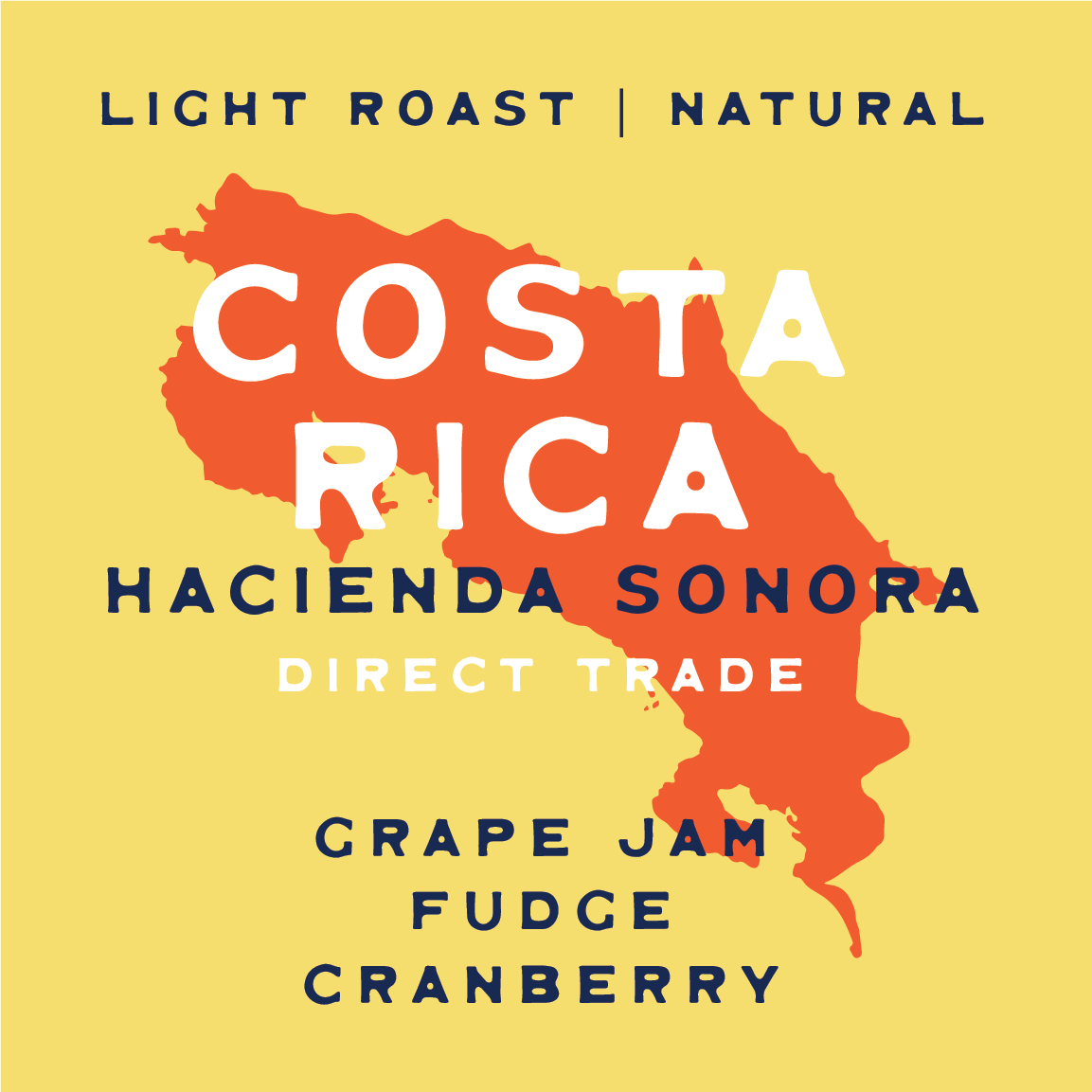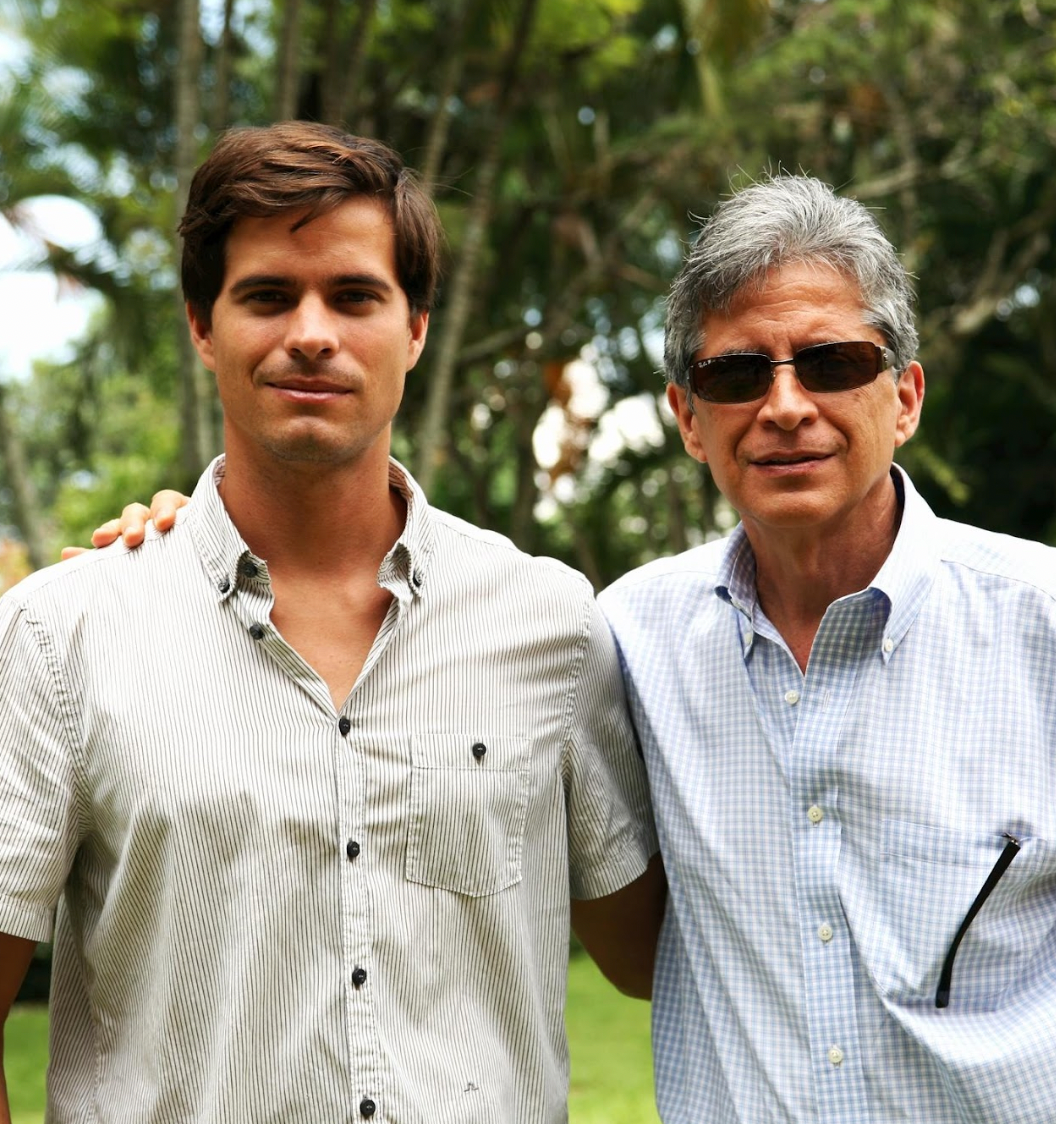 Coffee Crafted for a Warrior
Finding a variety of the best coffees in the world is our passion. You can taste our commitment to quality in every cup. We roast in small batches in San Diego, CA. 
Free Shipping

Free Shipping On All Orders Over $40

Subscribe and Save

It is Easy to Save on Your Favorite Coffee at Achilles. Simply Subscribe and Save!